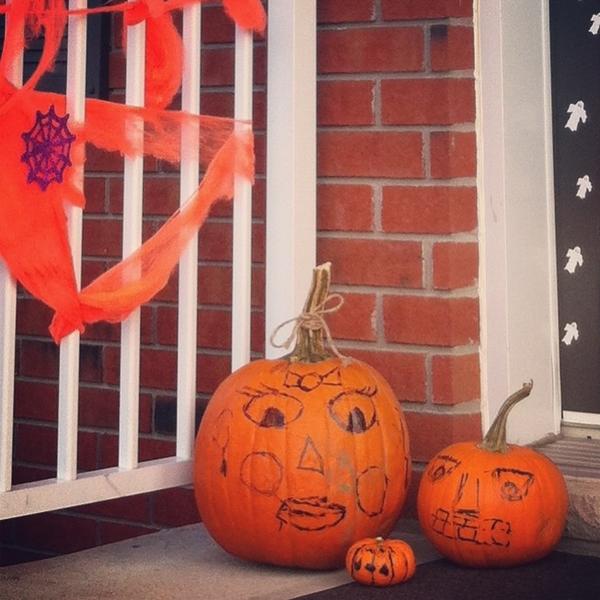 I am not a Halloween fan. Actually, i really don't like this holiday. And the reason, i think, is because of the mentality of the country where i was raised.
We don't like playing with symbols of scare and death. It's because we are taking it too seriously. Unce upon a time, from the moment of birth, the traditional Moldovan woman was preparing for death. Buying tens if scarfs, towels and other very important things. They collected them year by year, cared about them, drying the periodically on a sunny day. And then, suddenly, they didn't know what happened to their treasure, because they died. They were caring so much about the gifts their friends will get on the day of their death that forgot to feel happy, funny, crazy, being alive. Was it because they cared to much about a moment when nothing matters?
Here, in Canada, i change my approach about this topic. Probably forced by objective circumstances like the influence of the new world i live in and the pressure made by supermarket offers. Also, daily, i hear my brother's exiting work stories about suicides, drug addicted, accidents, overdosed and i understand that without a humorous attitude for death my brother wouldn't be able to resist at his job.
This year,for me and my kids, Halloween brings the feeling of a pre-Christmas. Even, in stead of inoffensive decoration, i see around me cranes, skeleton, spider nest or witches, i try to avoid them and bring a spot of pumpkin joy on my street and in my house. Even, Mr Rodriguez, my nice uruguayan neighbor, agrees to halloweenize his porch.
This year i say yes to Halloween. And goodbye to 86 $ for decorations.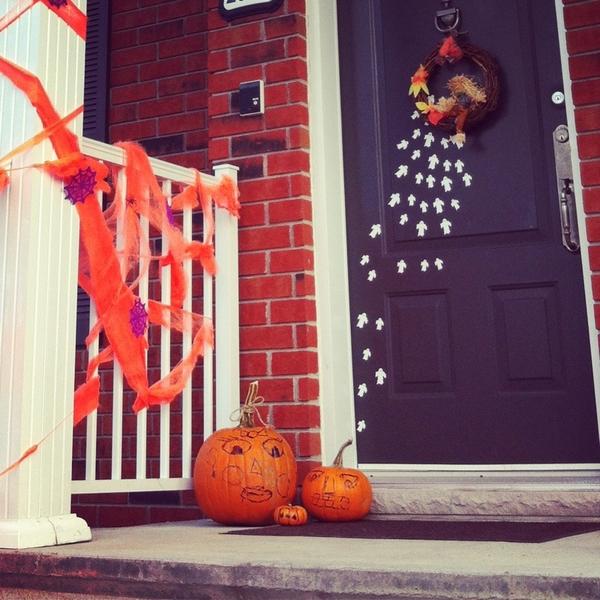 Comentarii